The Lighthouse at Chelsea Piers Wedding Photos // Michelle + Frank – Wayne & Angela Photographers
It was the perfect day to get married on the Hudson—clear skies over a flawless skyline, a gentle breeze gliding through the tulle on a gorgeous Jenny Yoo gown, and a special manicure for a very special day. With their best friends surrounding them, Michelle and Frank were finally ready for this day to arrive, and needless to say, they couldn't contain their joy! From the First Look, they were all smiles and giggles, even as we took portraits around West Village with their wedding party. There's nothing that makes for more beautiful pictures than people who radiate love, especially a cute couple like these two!
Venue: The Lighthouse at Chelsea Piers / Dress: Jenny Yoo / Shoes: Badgley Mischka / Bridesmaids Dresses: Donna Morgan /
Florist: Superior Florist / Cake: Abigail Kirsch / DJ: Hal Prince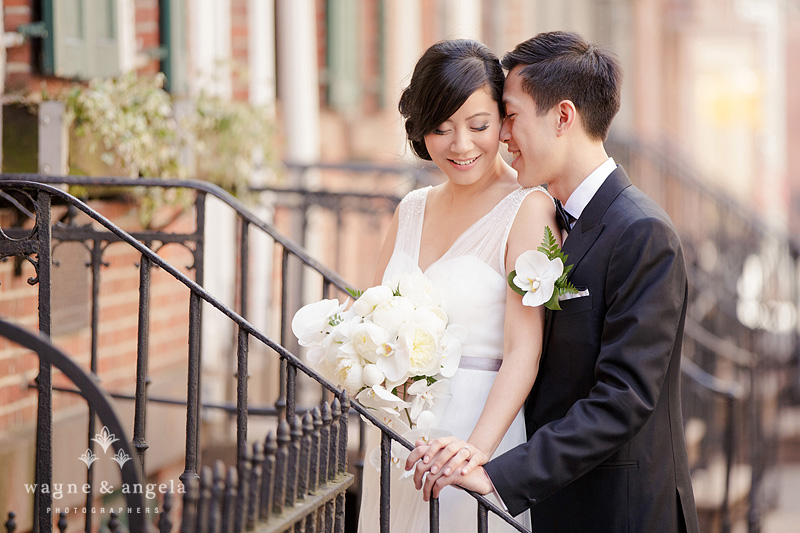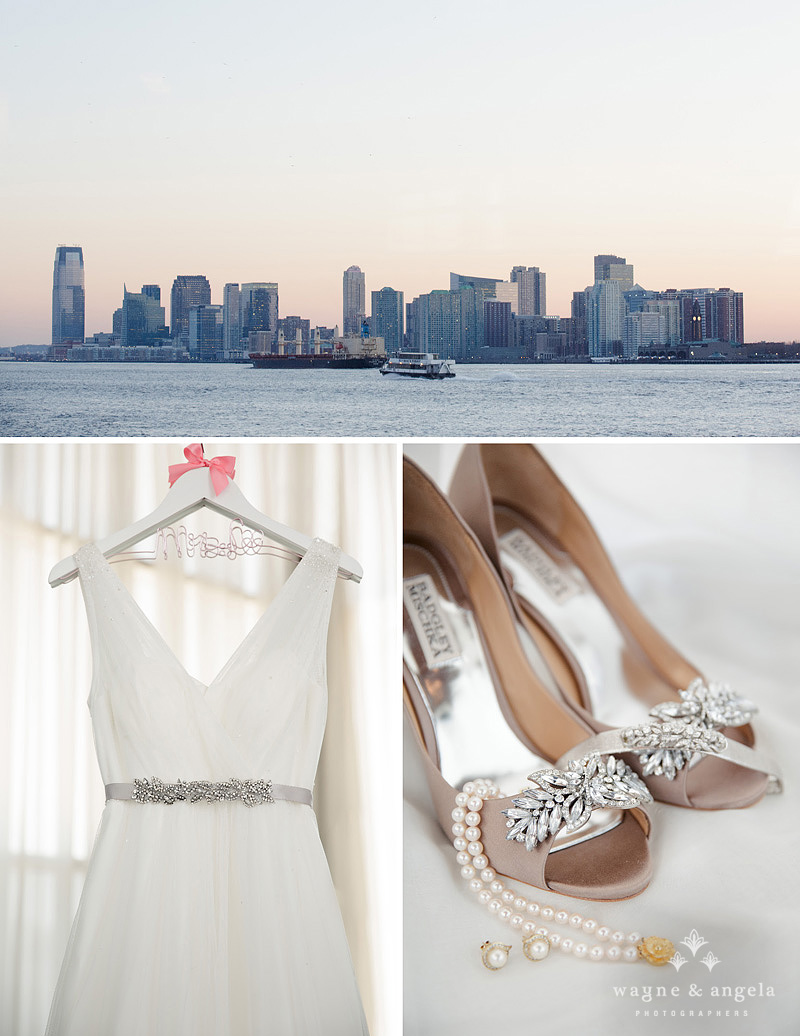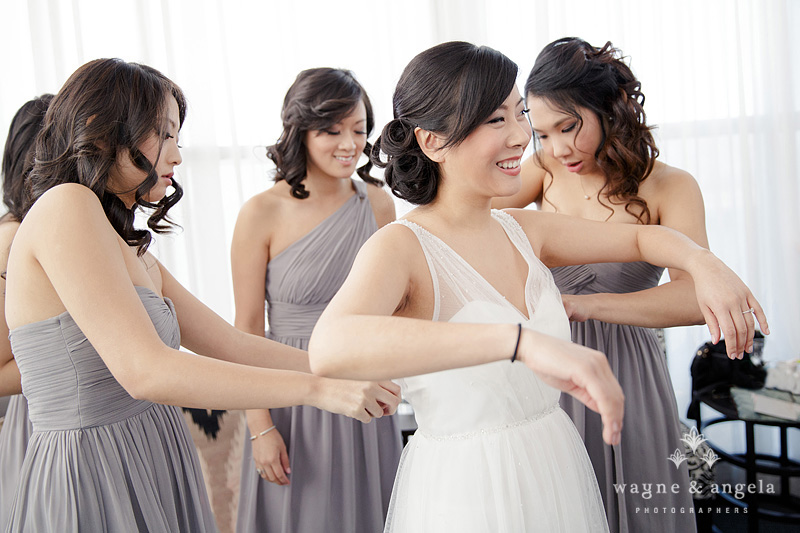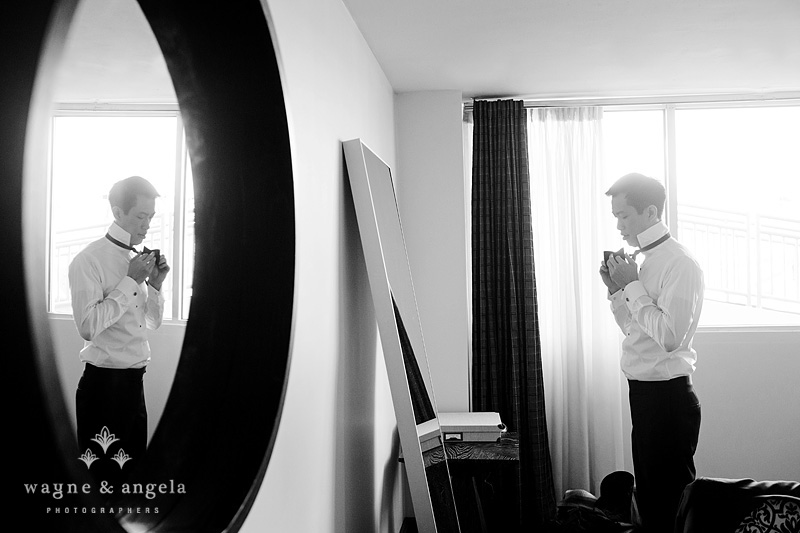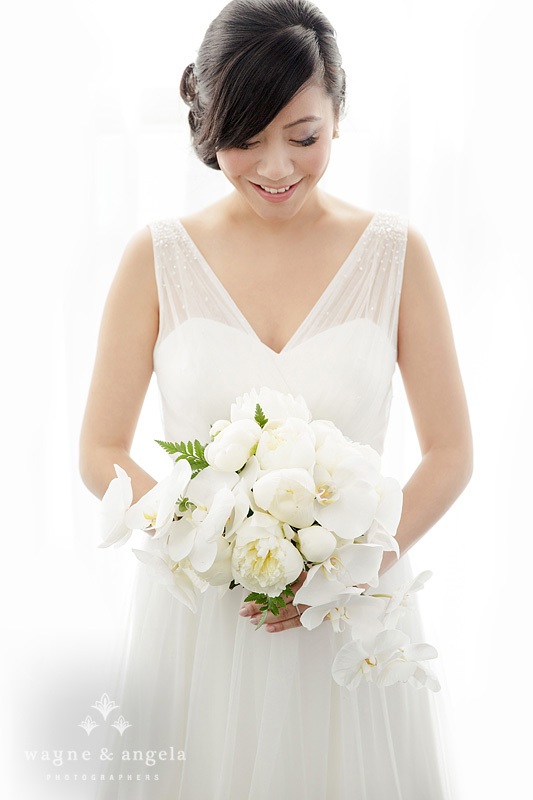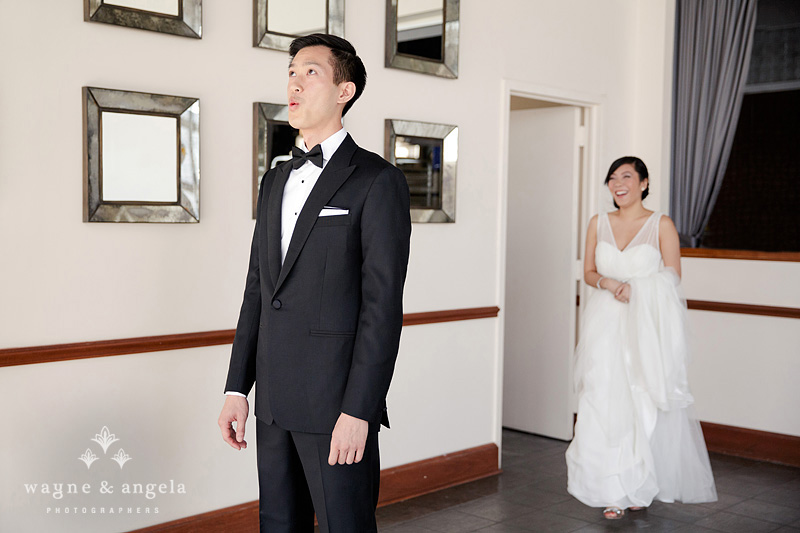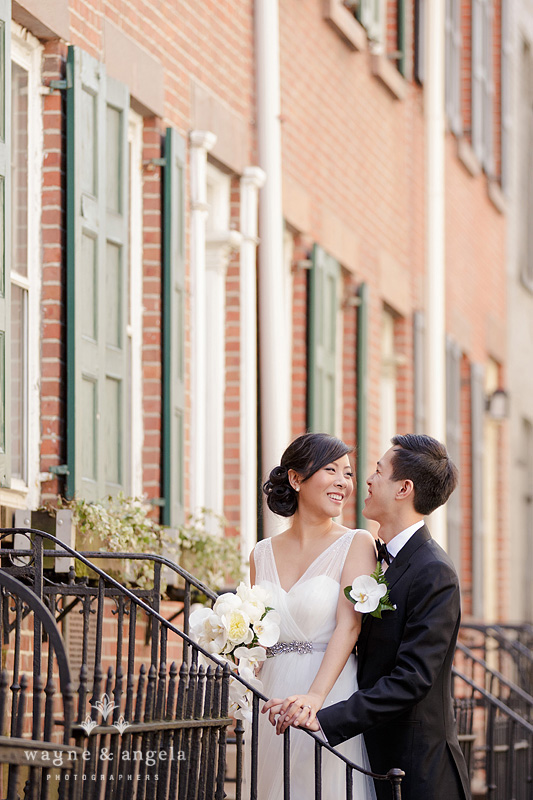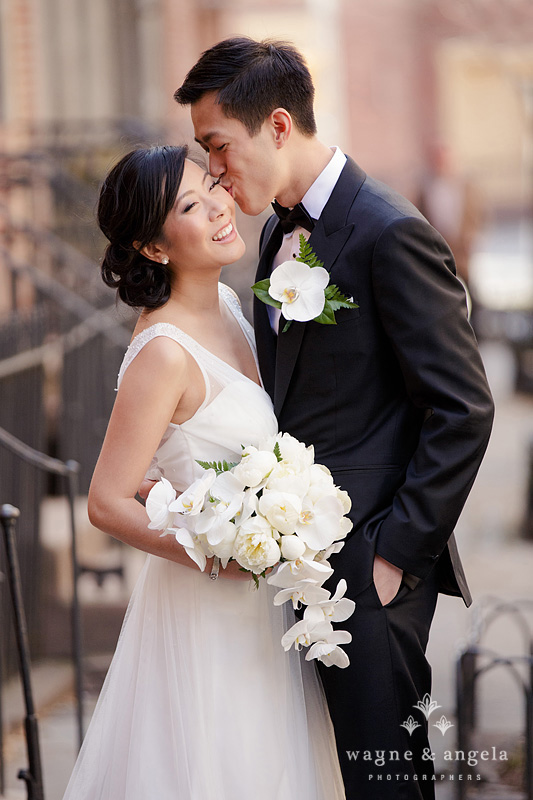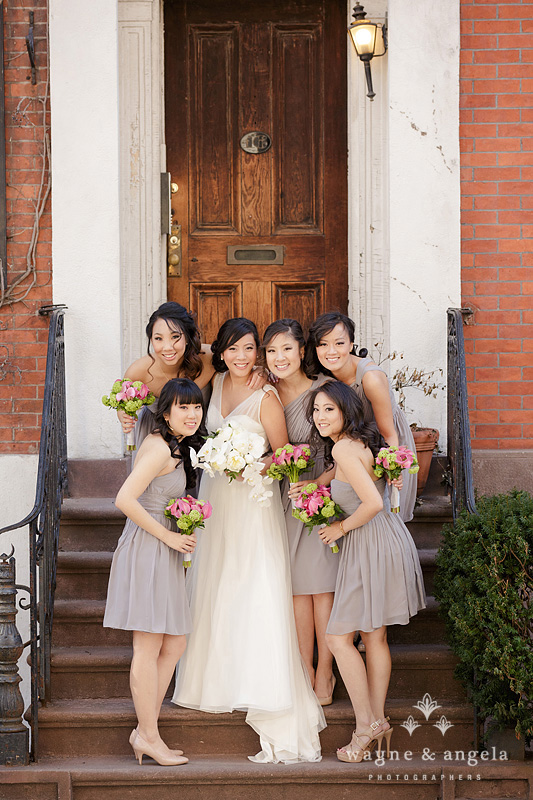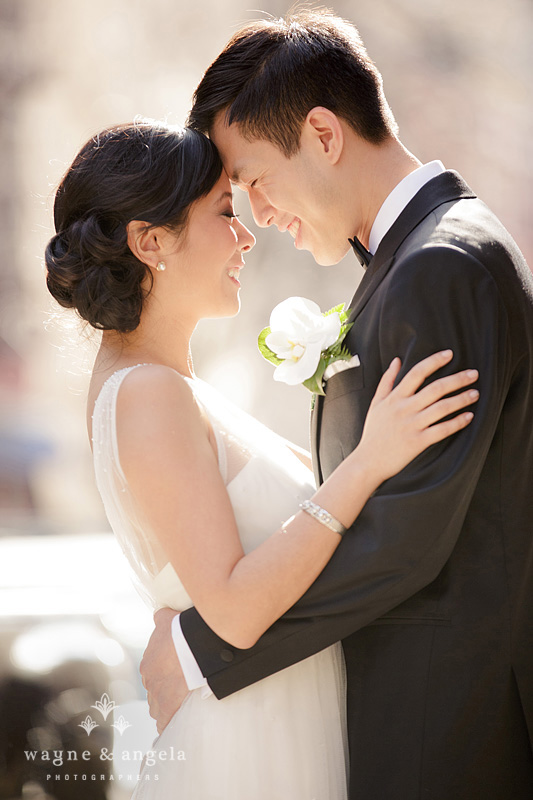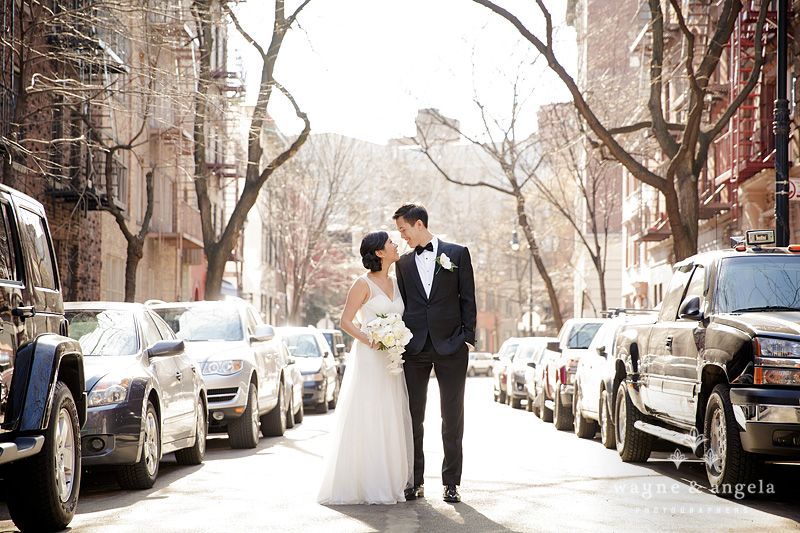 Minutes before walking down the aisle, both Michelle and Frank decide to give the other a letter, which became a very funny moment when they both took out their envelopes to hand to each other! Though nobody else knew what their private messages were to each other, during the ceremony we all witnessed their deepest vows and celebrated that elated moment of pure joy as they were finally pronounced husband and wife.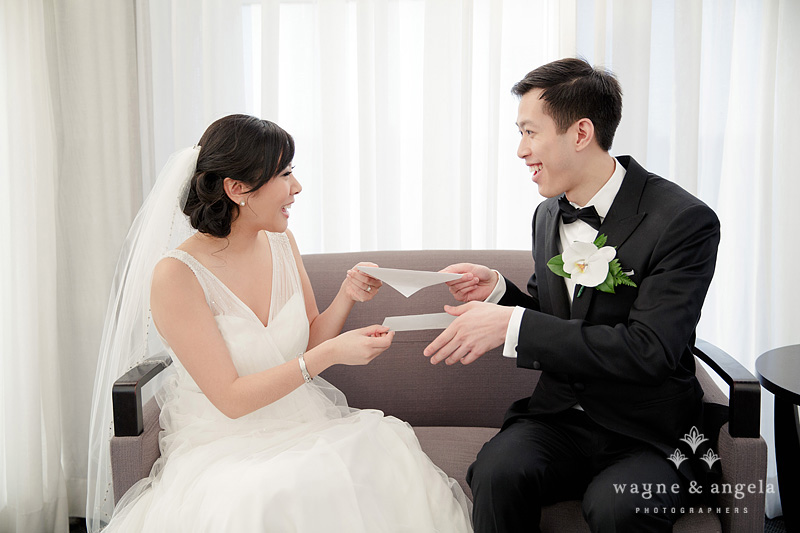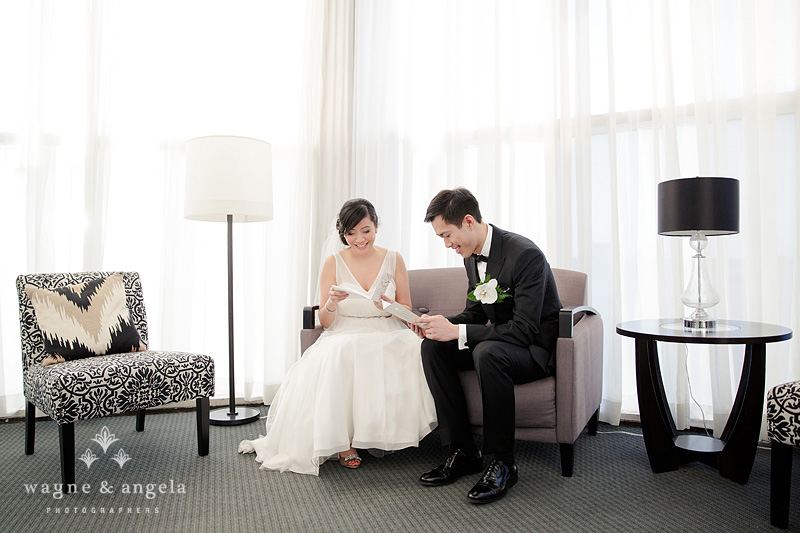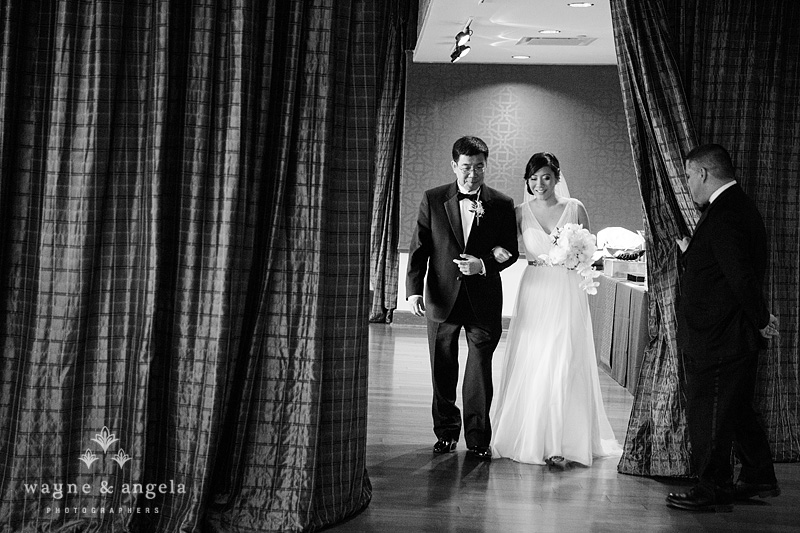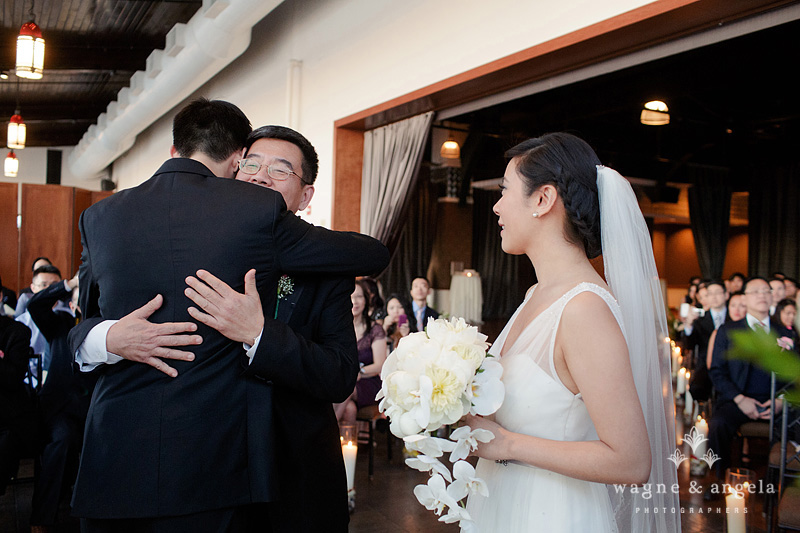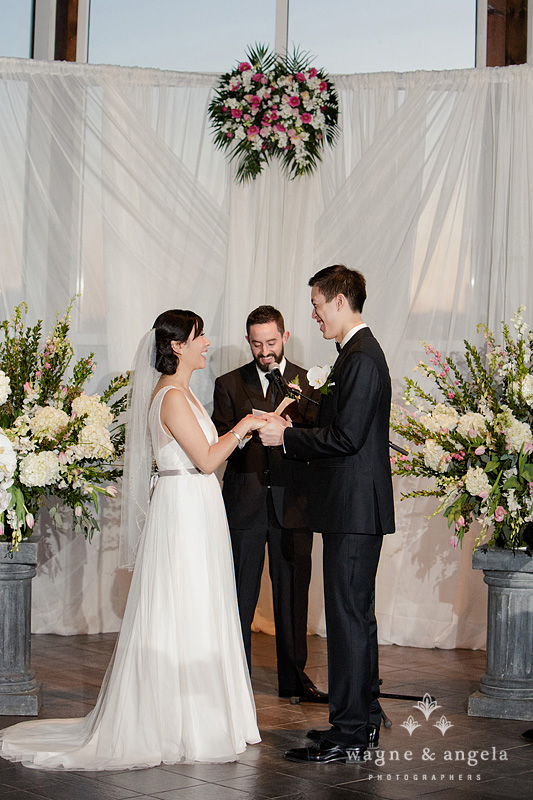 The Lighthouse at Chelsea Piers offers such a gorgeous space with views of the water, the Jersey skyline, and a dreamy lofted space just right for this celebration. Coke bottle escorts and lights strung from the ceiling added the fun and charm that this couple had carefully planned for a perfect evening. We definitely had a great time getting to know these two party people and enjoyed a beautiful day with them in the city where dreams come true! Congratulations!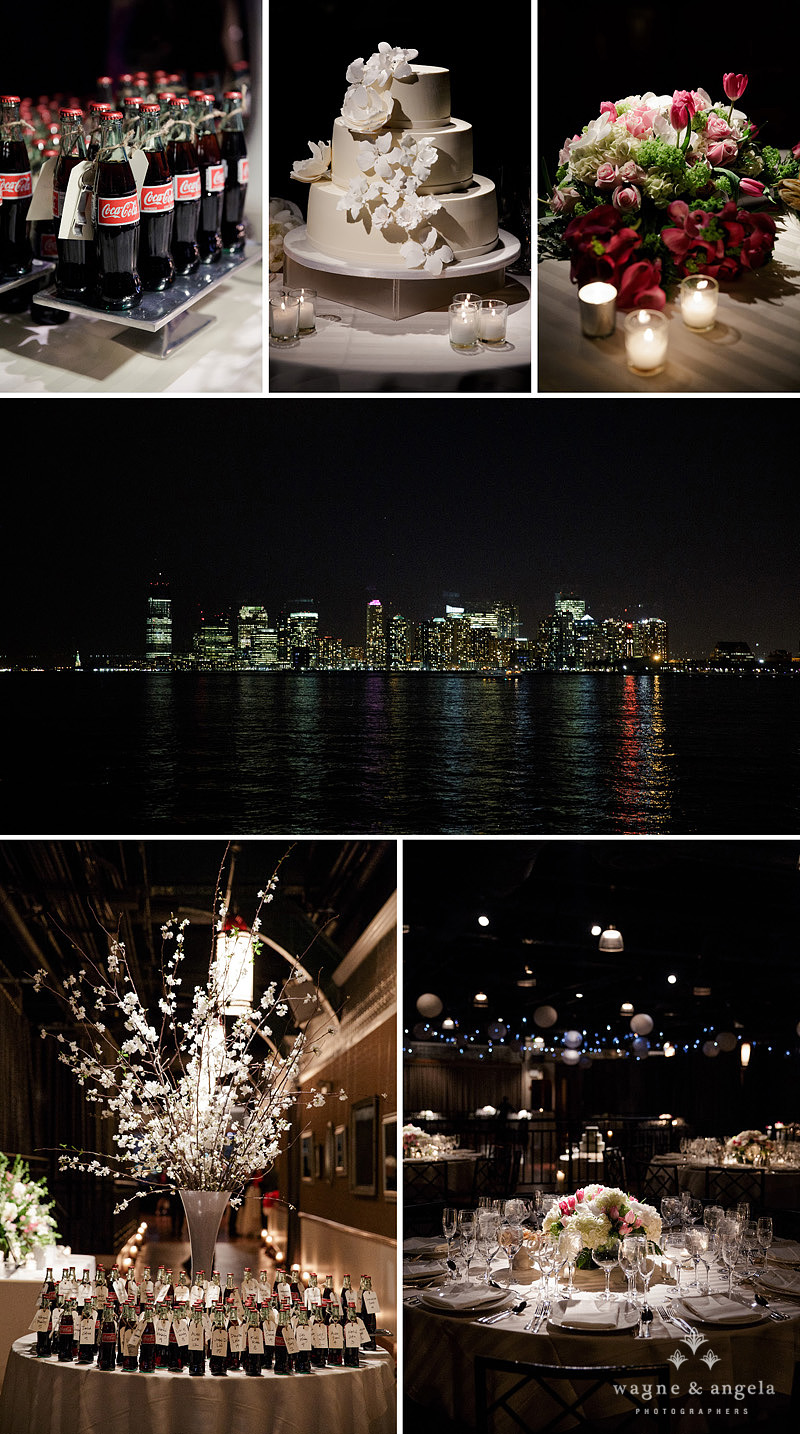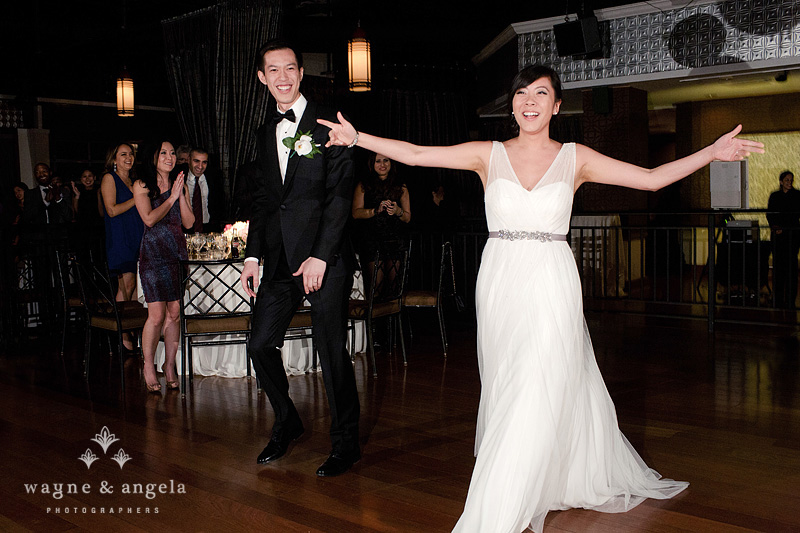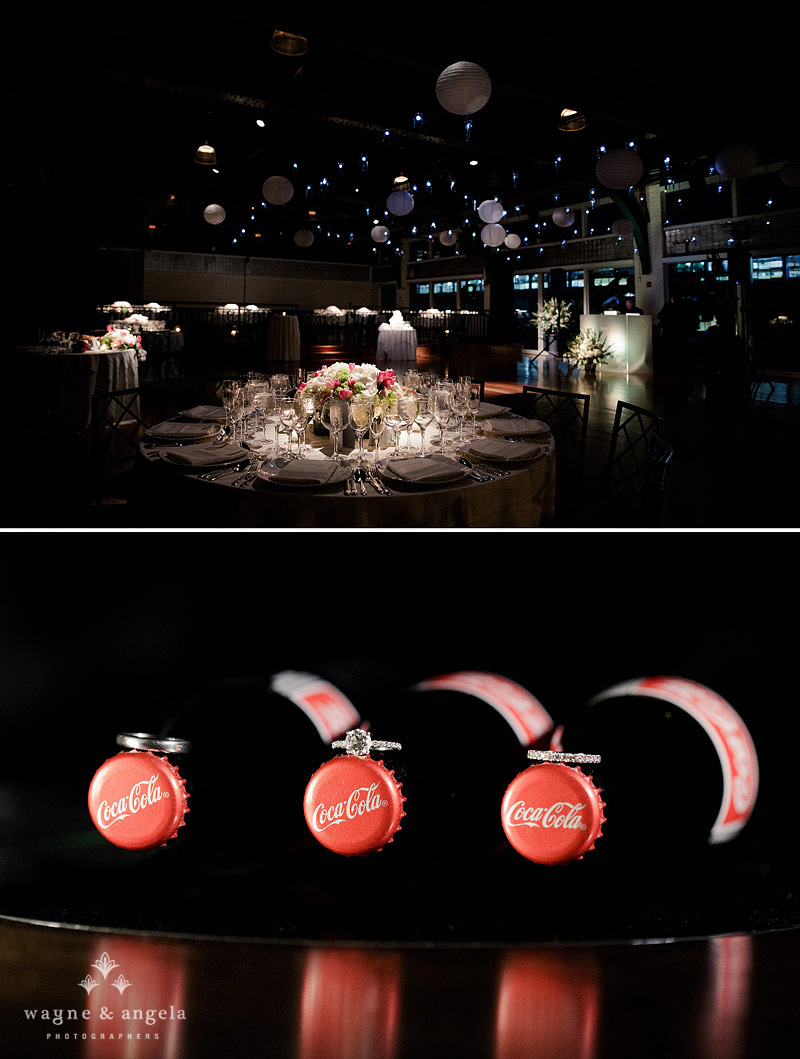 Contact Wayne and Angela to photograph your wedding // Join our Facebook Fanpage