Stryker Sonoma Winery Wedding Photography Vineyard Wedding Venue
Wine country never ceases to take our breath away, especially when a beautiful venue is paired with stellar vendors and a stunning couple! Melissa and Uros celebrated their wedding day at the gorgeous Stryker Sonoma, where acres of lush vineyards created a most jaw-dropping backdrop for their big day. Our bride graced the day with a timeless elegance (that seriously should have belonged in a bridal magazine) and completely stole our groom's heart. We knew from the start that this was going to be a picture-perfect wedding.
Venue: Stryker Sonoma / Wedding Planner: Crystal from Amazáe Special Events / Dress: Alita Graham / Shoes: Benjamin Adams /
Florist: Gloria Wong Design / Stationary: Brass Feather / Caterer: Grapevine / Band: The Zippers / Video: Moetic Films /
Bridesmaids Dresses: J.Crew / Groom's Suit: J.Crew / Hair + Makeup: Melissa from Professional Makeup Artistry
This day could not have been more perfect. Melissa and Uros decided to see each other before the ceremony to spend some intimate time with one another and soak in the unbelievably clear skies and sunny weather. They had traveled all the way from New York to enjoy this weekend in Sonoma Valley, and the stars aligned for one truly magical day. It was soon time to tie the knot as the father of the bride waited anxiously for his beautiful daughter to let him walk her down the aisle, and we all watched as Melissa and Uros stepped into a new chapter of their lives together…in epic style. Seriously, who could have asked for a more beautiful ceremony!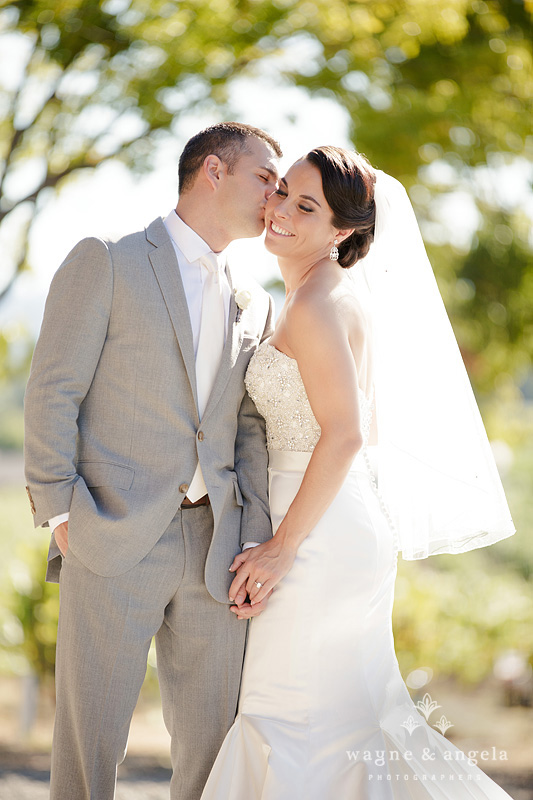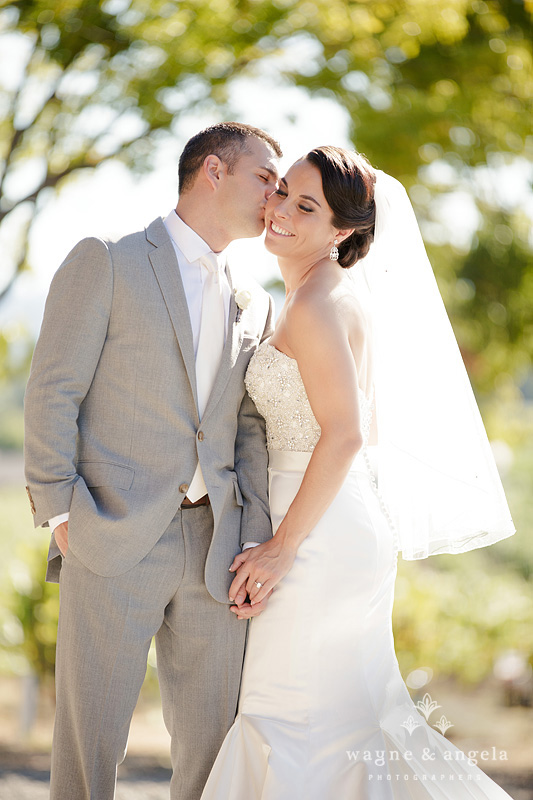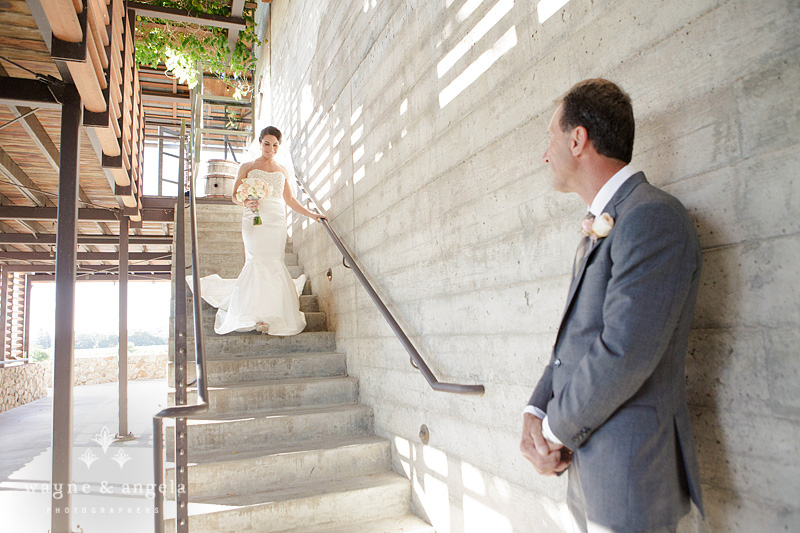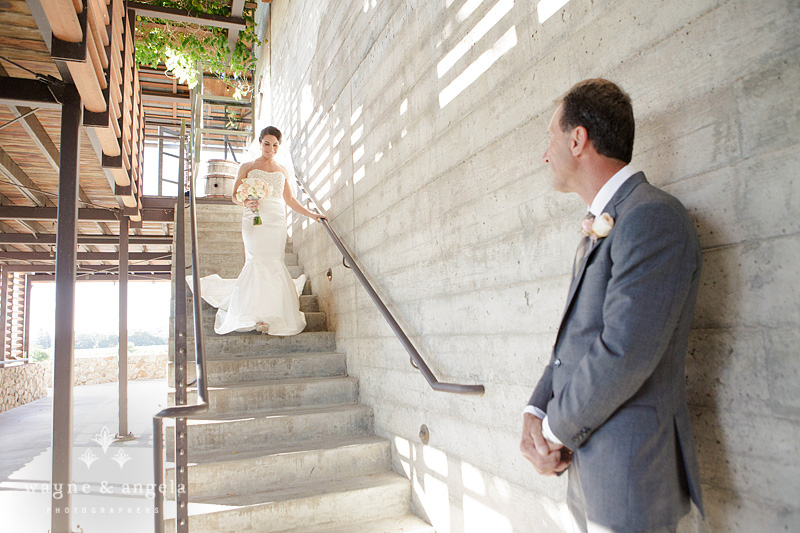 It wasn't until the dinner table was set that we realized the epic-ness of the ceremony we just witnessed was only a teaser of what was to come. The gals over at Gloria Wong Design and the talents of Crystal Lequang from Amazáe Special Events made the most spectacular dinner party set up we had ever seen. And to top it all off, it was right in the middle of the vineyard. Guests dined in style under a draped canopy, serenaded by live music, and enjoyed reds and whites straight from the vineyard as the twilight set in, without forgetting, of course, to yield a perfectly golden sunset to make this intimate affair all the more romantic. It was absolutely heavenly.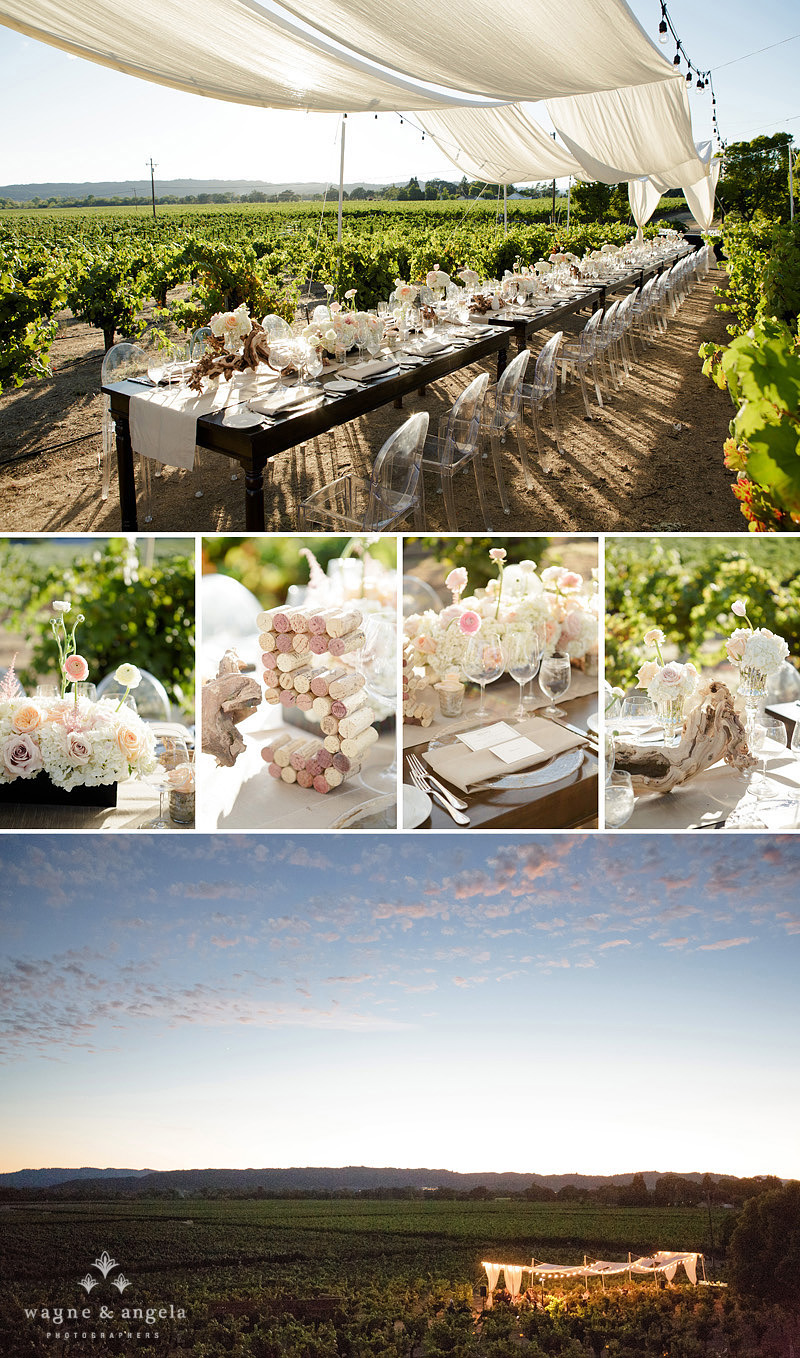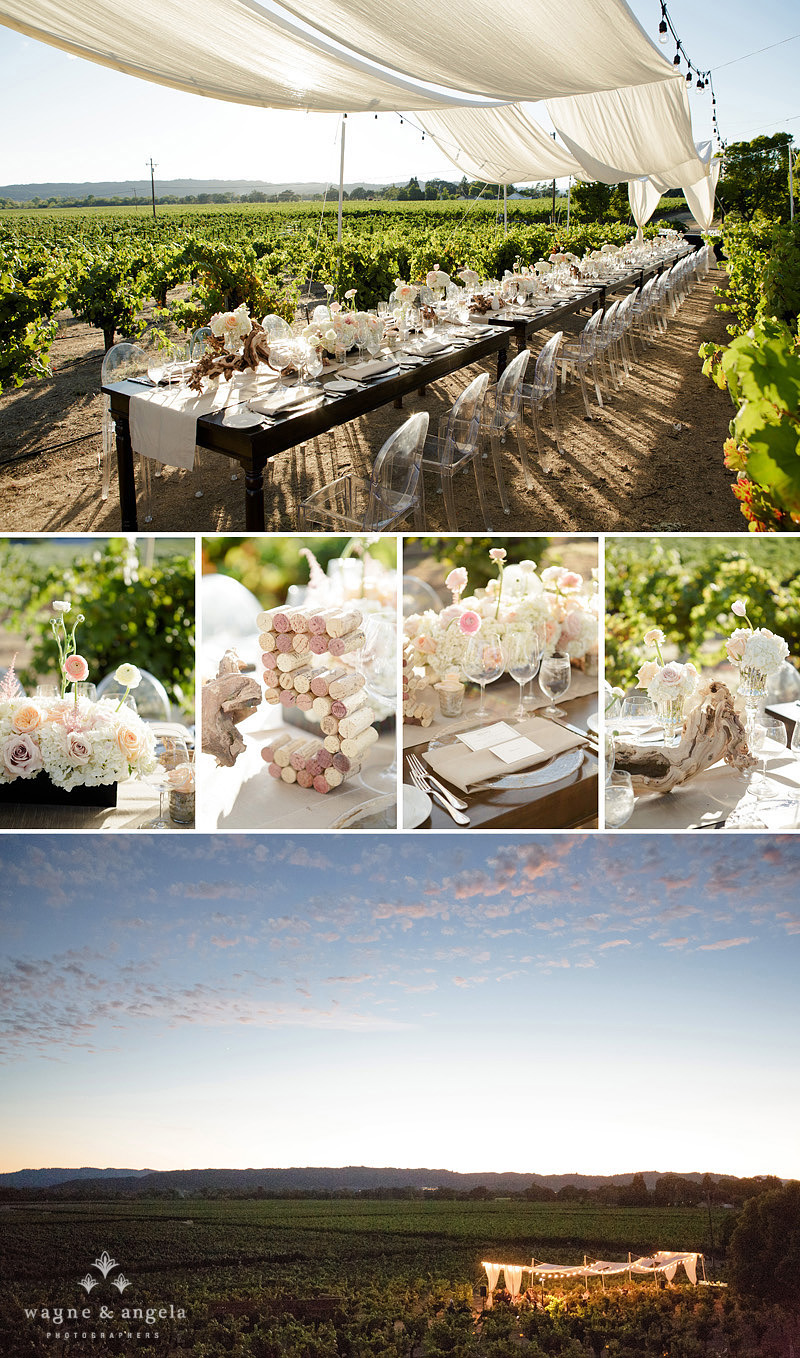 After the plates were cleared and the toasts were made, guests moved inside to the Barrel Cellar (i.e. coolest dance floor ever) for an evening of dancing and festivities. The Zippers kept the beat going all night long, and made it an unforgettable night. Congratulations, Melissa and Uros! Your wedding will surely go down in history as one of the most stunning events of 2013 (smile).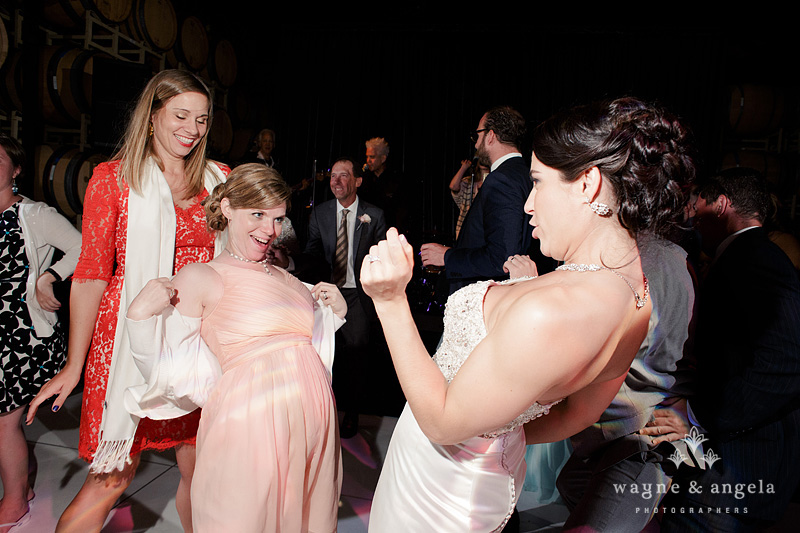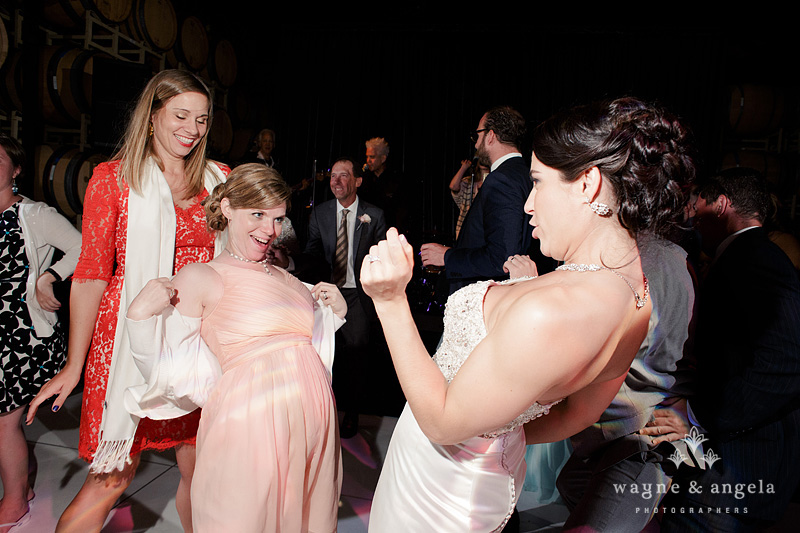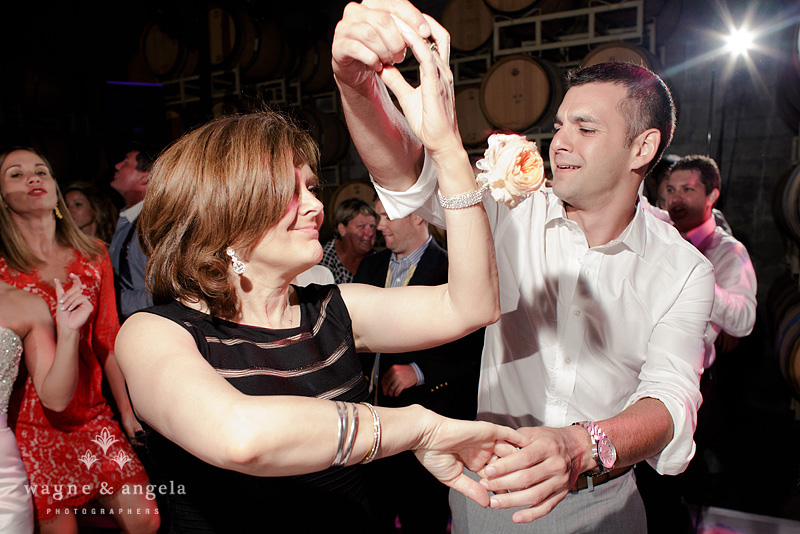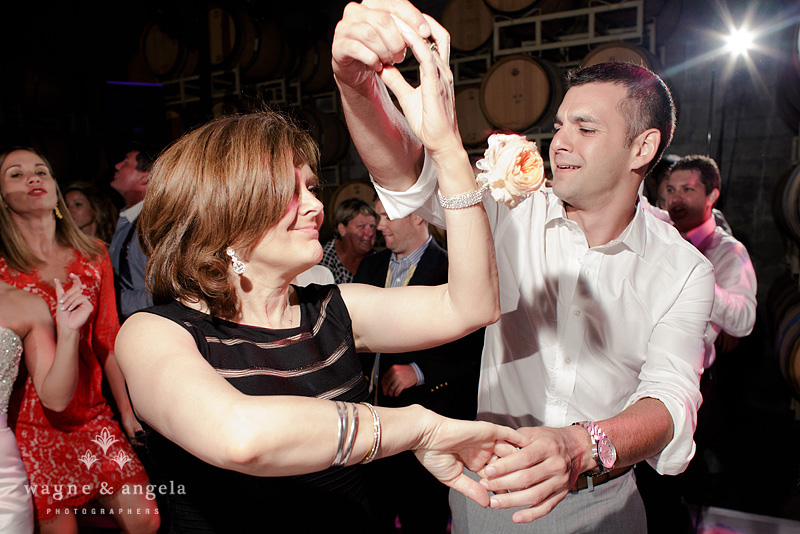 Contact Wayne and Angela to photograph your wedding // Join our Facebook Fanpage