Kukahiko Estate Maui Wedding Photos // Jenny + Weijian – San Diego Wedding Photographer | Los Angeles Wedding Photography
Maui might just be one of the most dreamy destinations ever. And with just a handful of your closest and dearest there to share a spectacular week with you, it's nothing short of epic! Jenny and Weijian decided to get away from busy life in New York and unwind on the beautiful island of Maui. It was our first time ever in this part of Hawaii, and we were so thankful that they planned a whole agenda of activities for everybody to take in the beauty of this island. Yet after enjoying dinner at the Luau, driving down winding paths on the Road to Hana, snorkeling with sea turtles, and eating more Ahi Poke that we could imagine, there was still business to be done. It was time to get these two married! Or Maui'd, as they say (smile).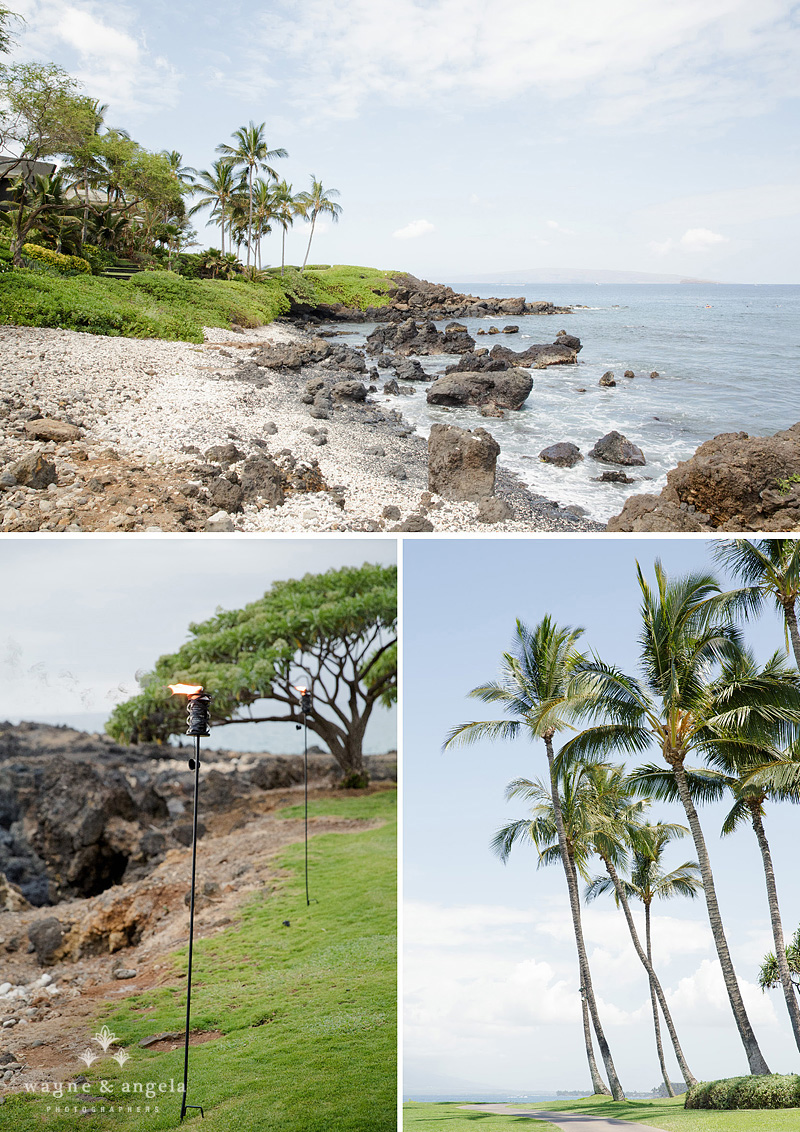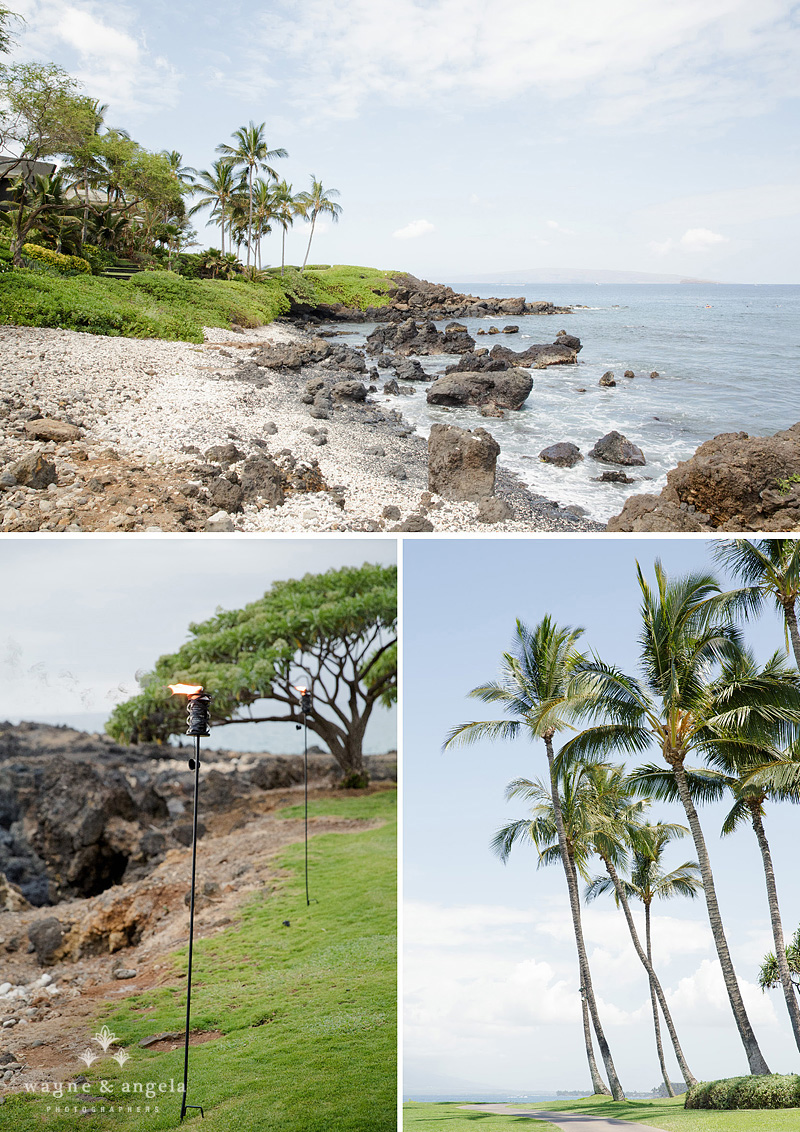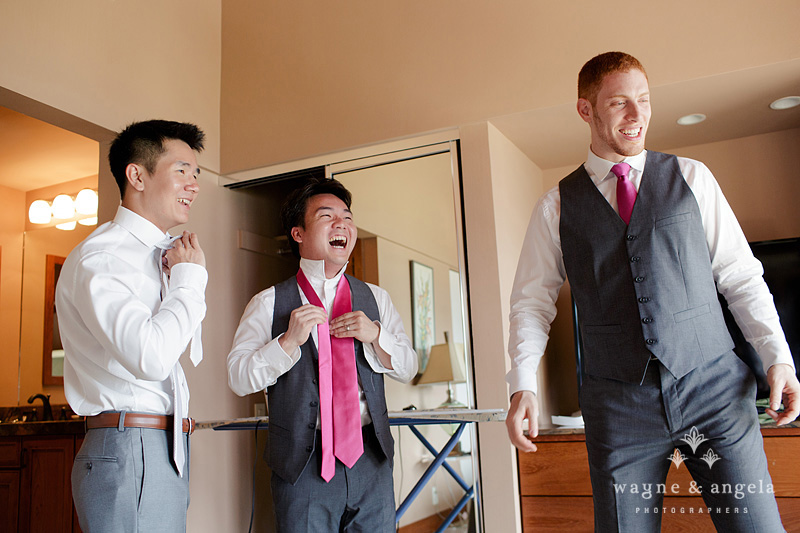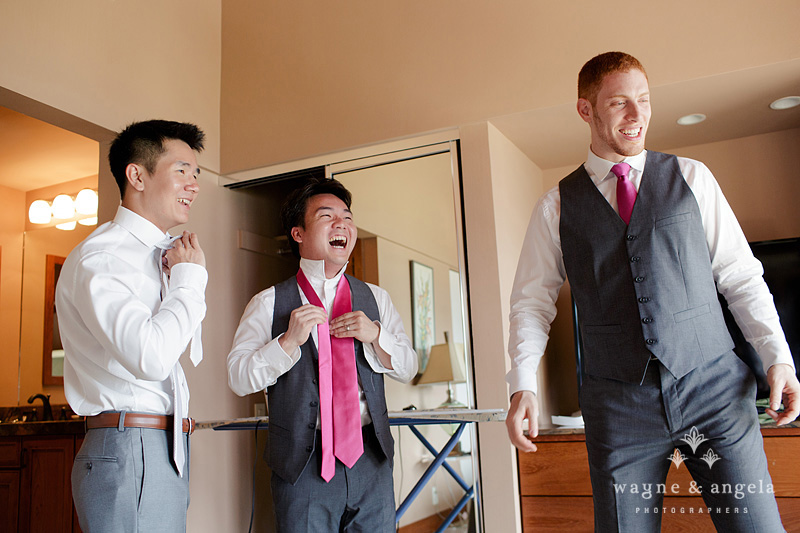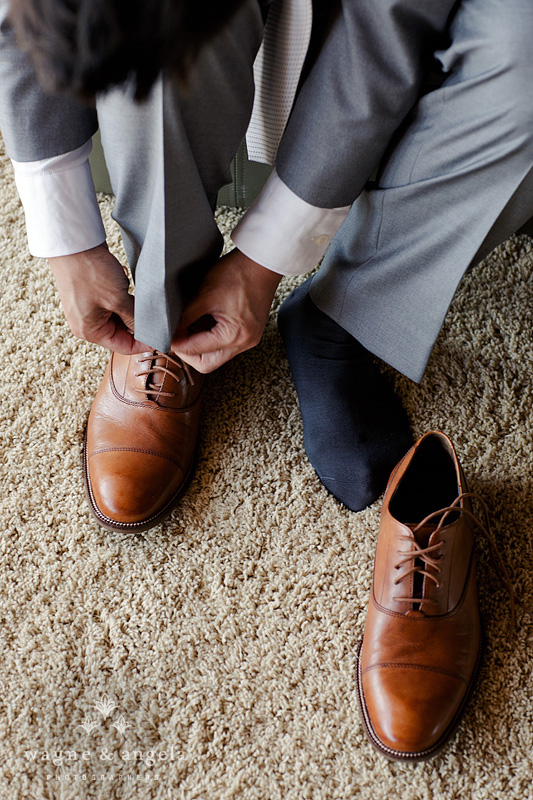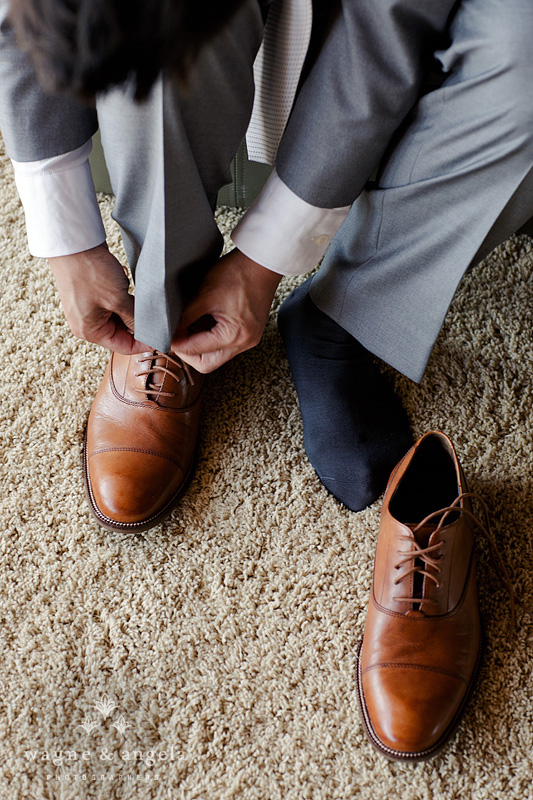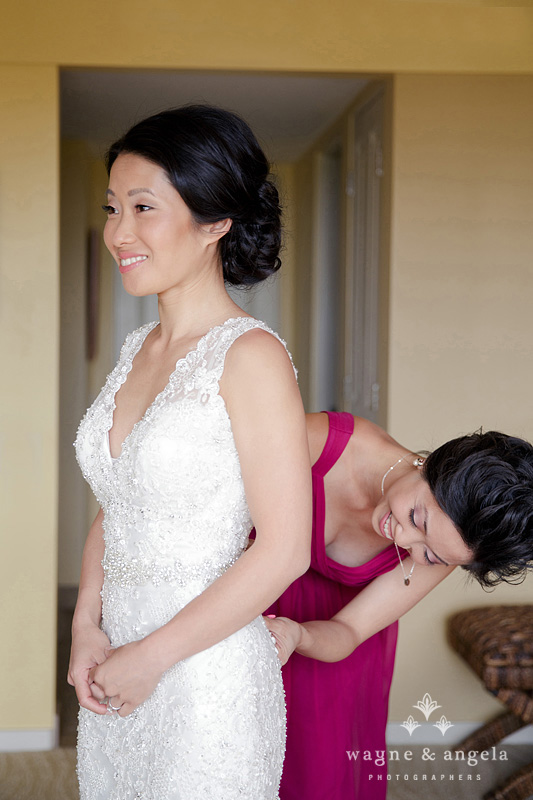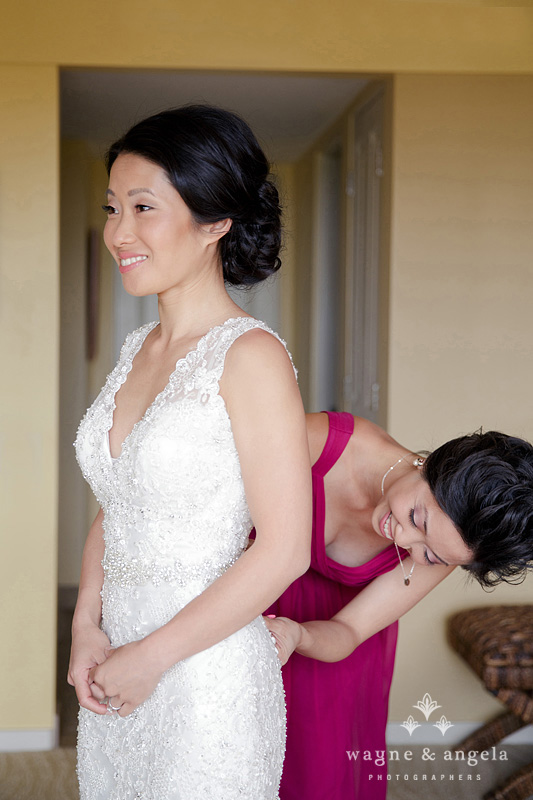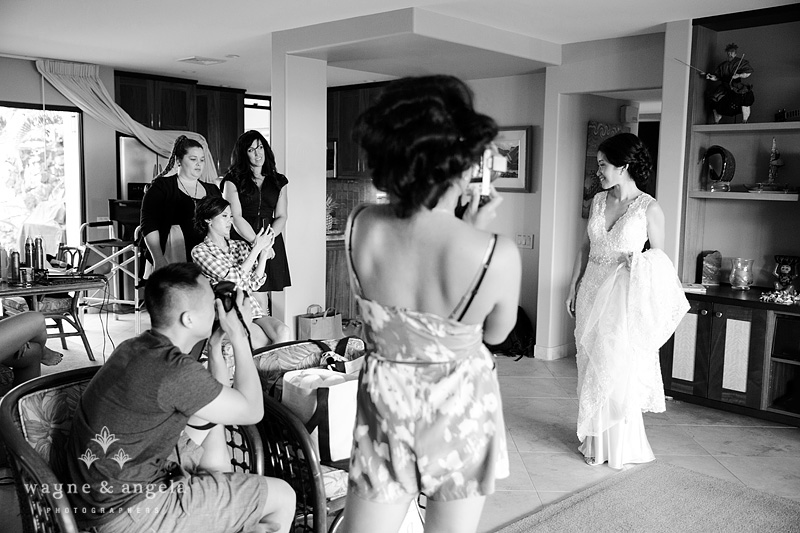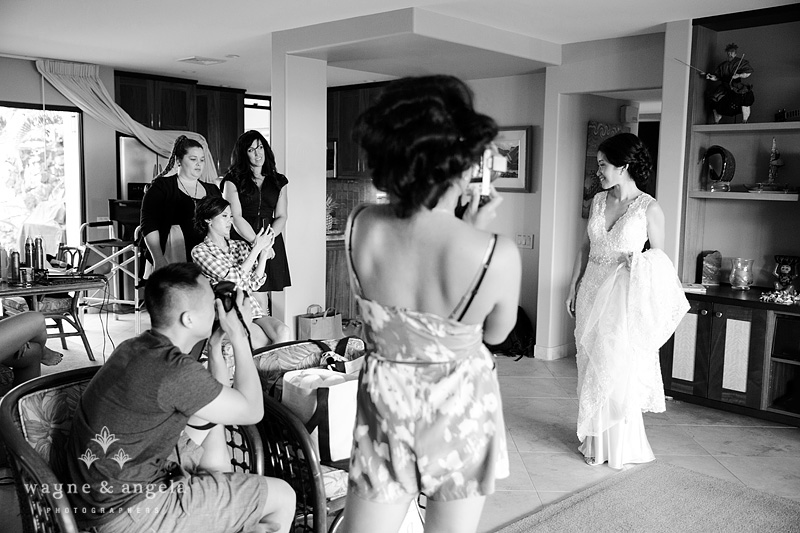 They spent the week at the beautiful Wailea Elua Village, and spent their wedding morning dropping jaws as they prepared for this long-awaited day. Though everybody around them was elated and snap-happy with their cameras, we decided to let our bride and groom have a little time to themselves and spend some time just with each other (and us…) around the resort. It was such a gorgeous day to soak in all the palm-tree-lined walkways and the blue Hawaiian waters, and an even better day to realize you were about to marry your favorite person in the world.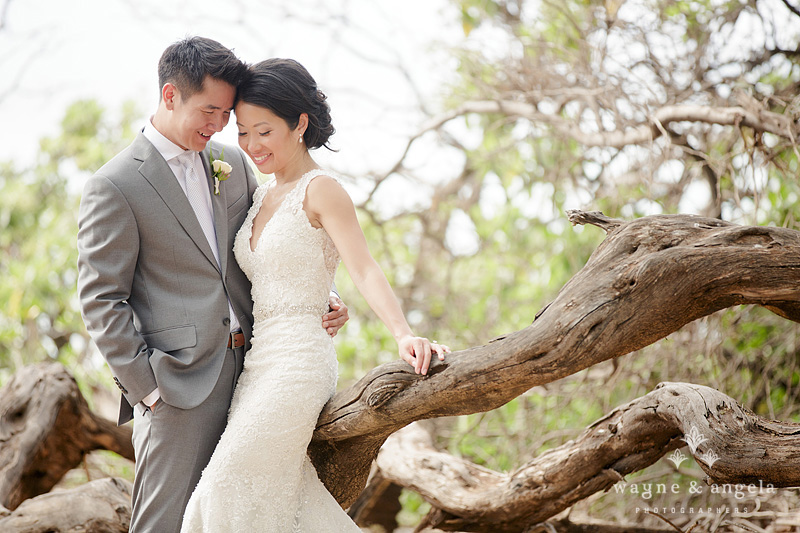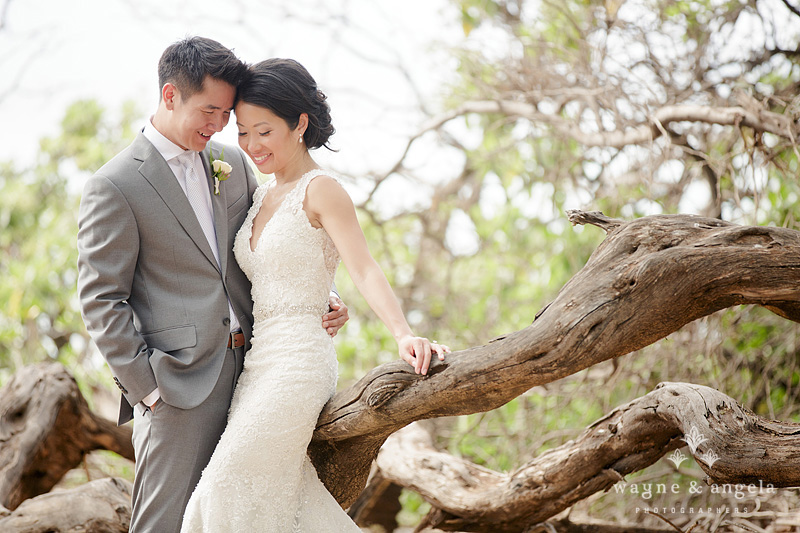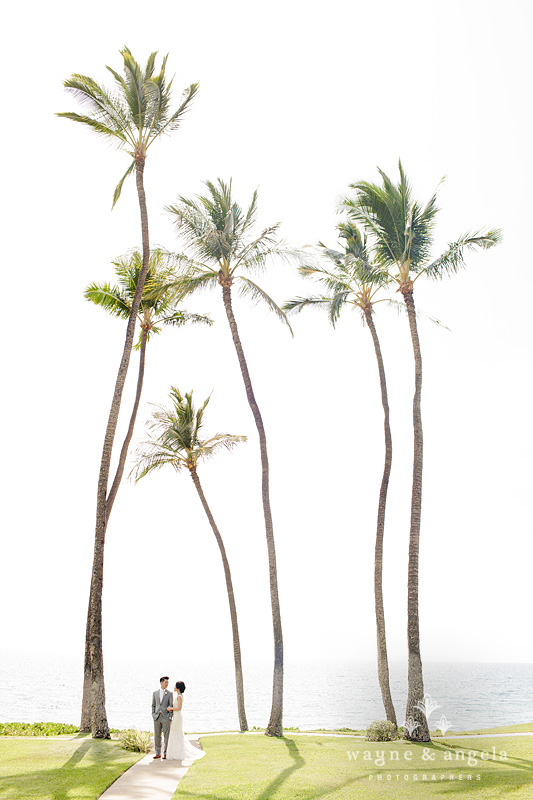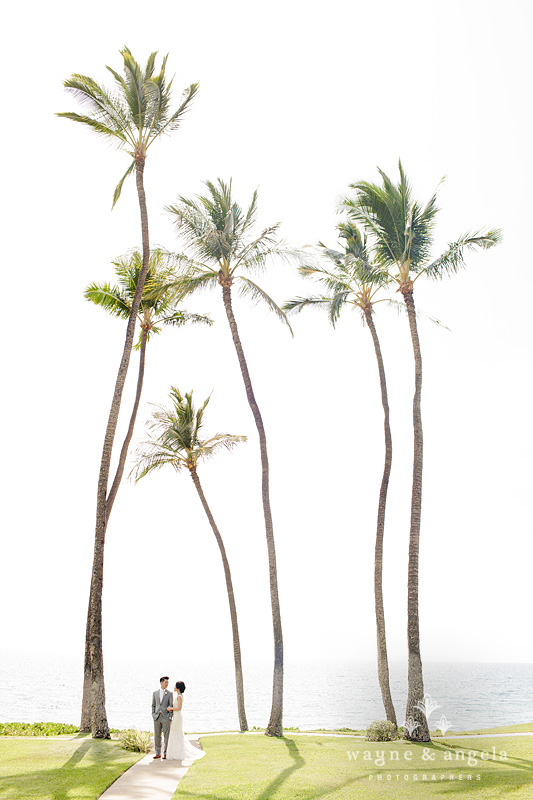 They tied the knot at Kukahiko Estate, enjoying waterfront views and the tropical sounds of their own ukelele player as Jenny walked down the aisle. We all enjoyed an intimate, beachfront dinner just as the light started to fade on the horizon, listening to stories about our newlyweds and feeling like we were part of their family. Soon enough, the party moved indoors where this small crowd surprised us by how much of a party just under forty people could throw! Needless to say, it was a memorable week capped off by an epic party. We can't wait to come back to Maui again!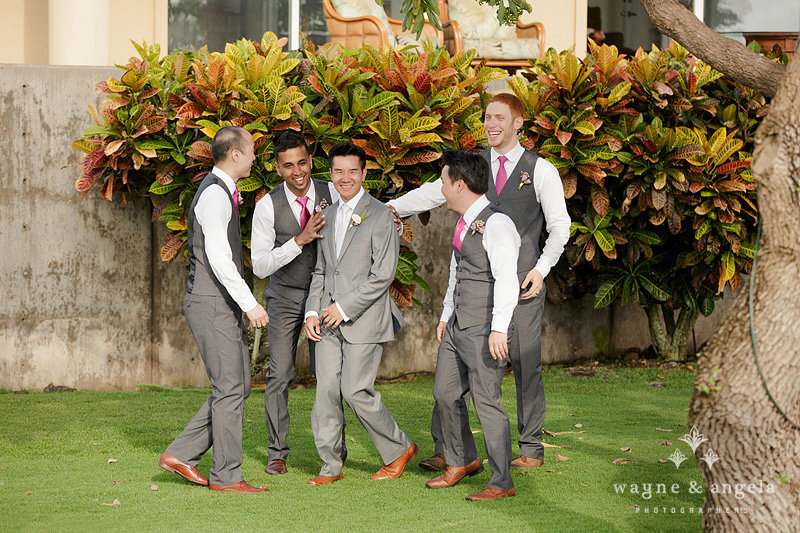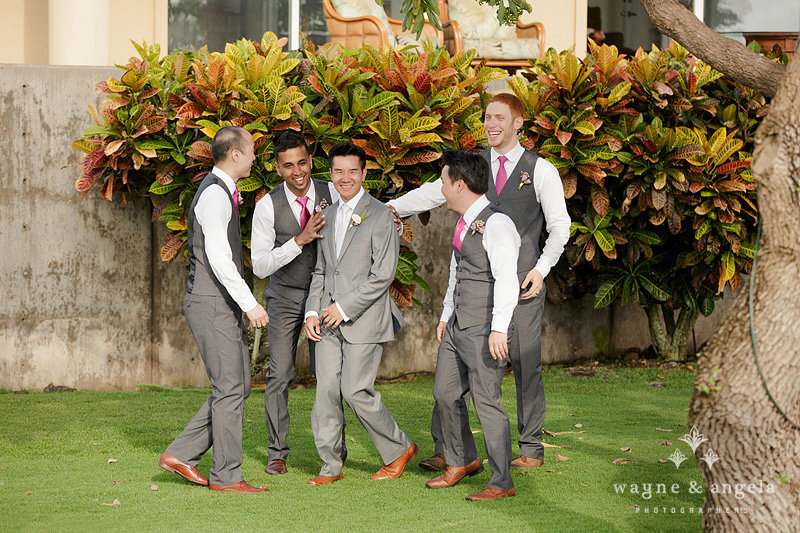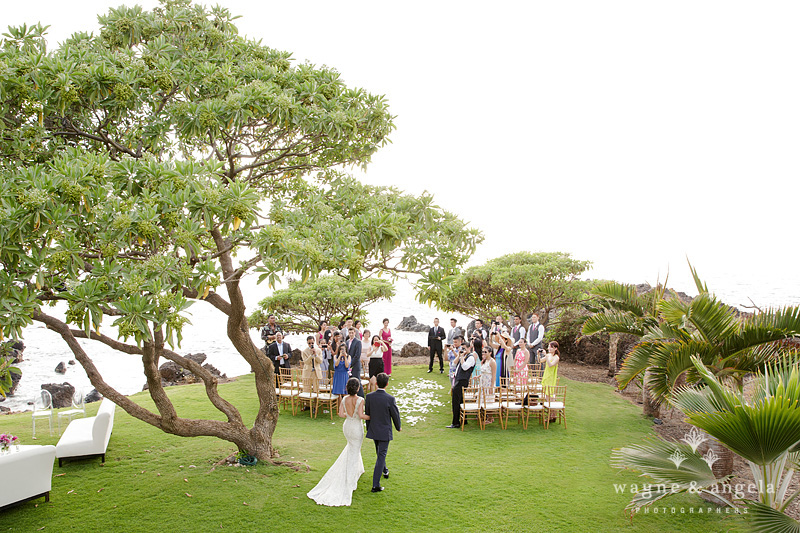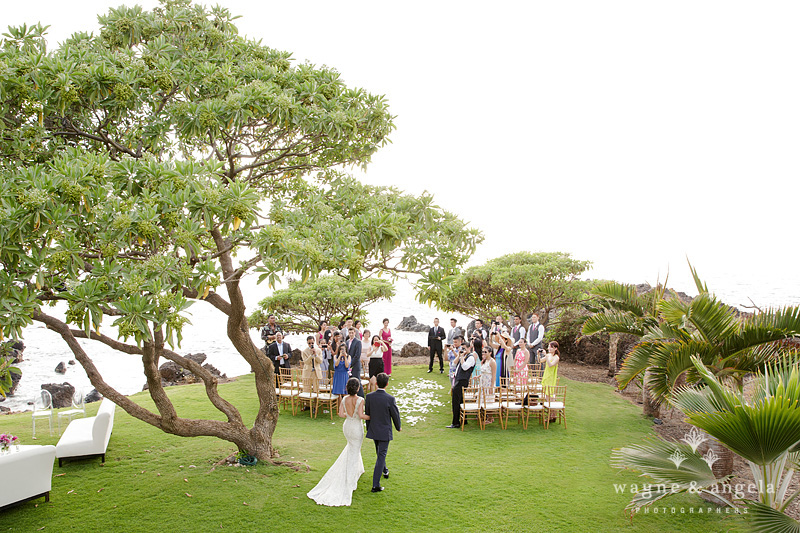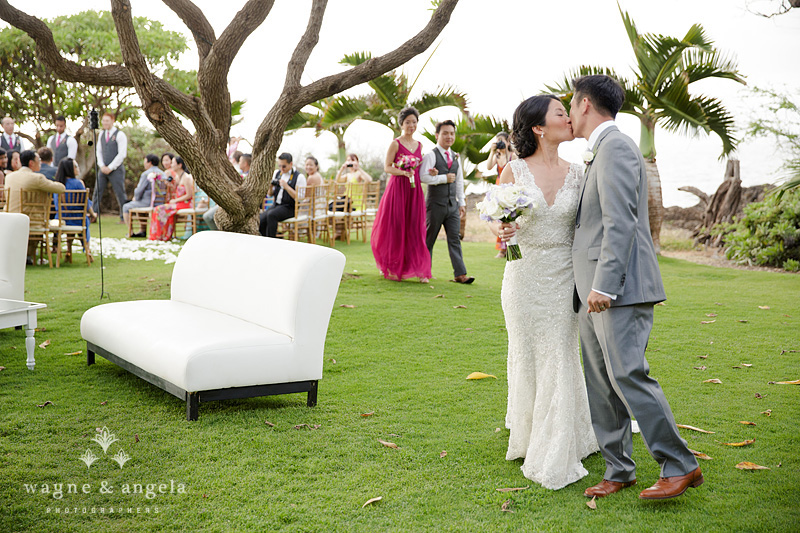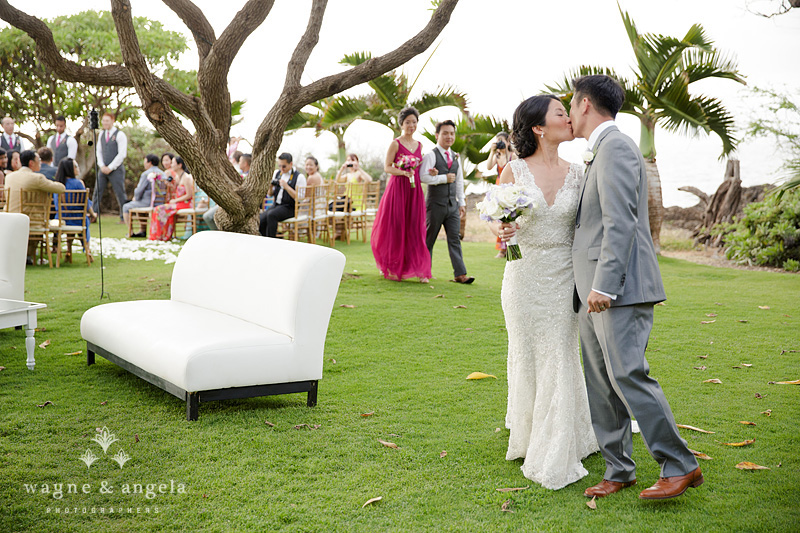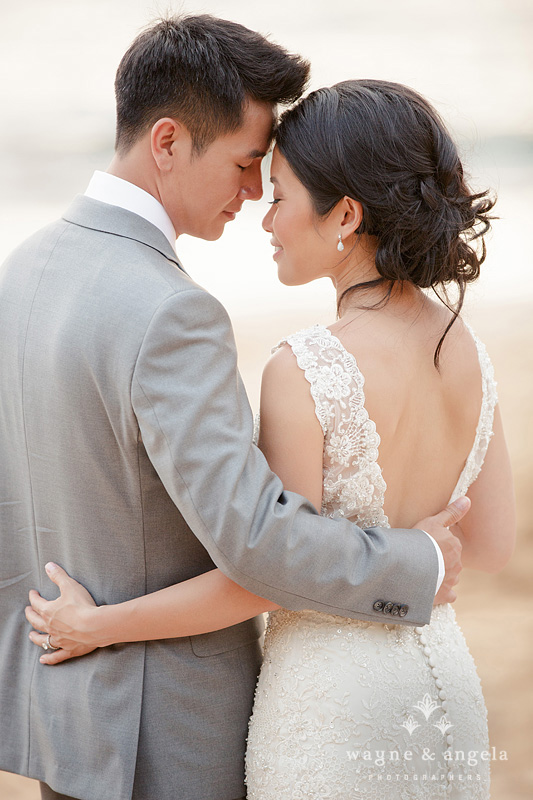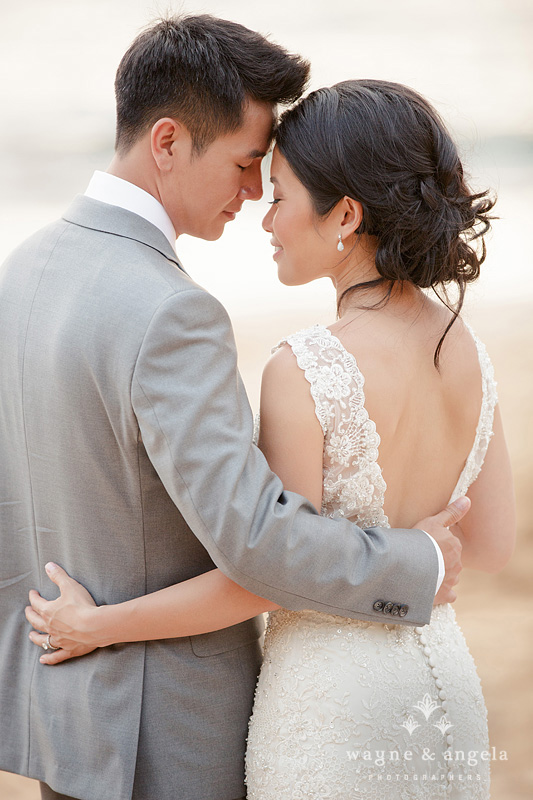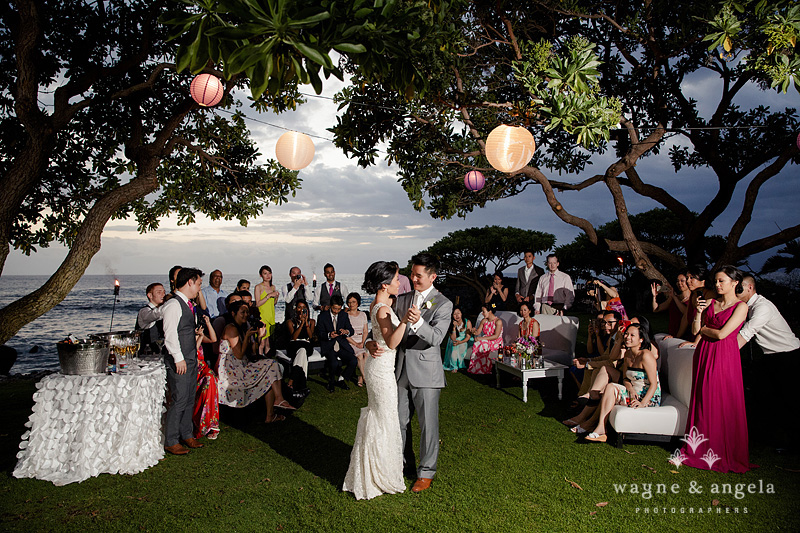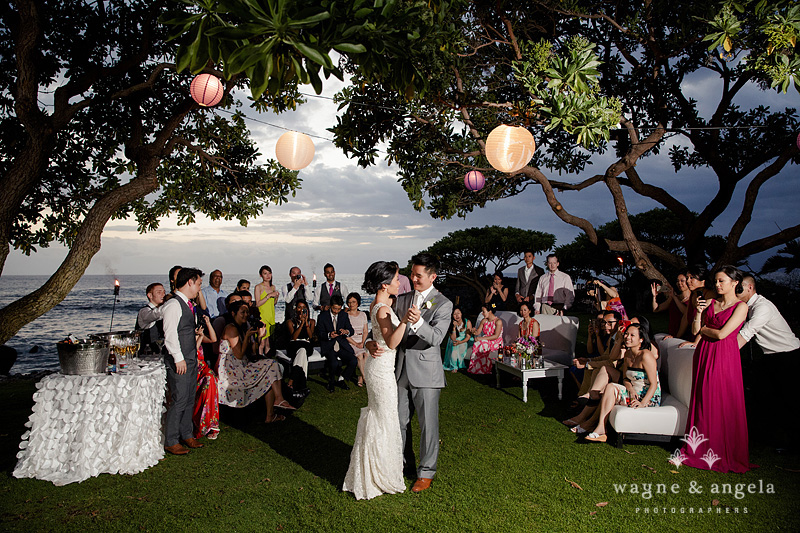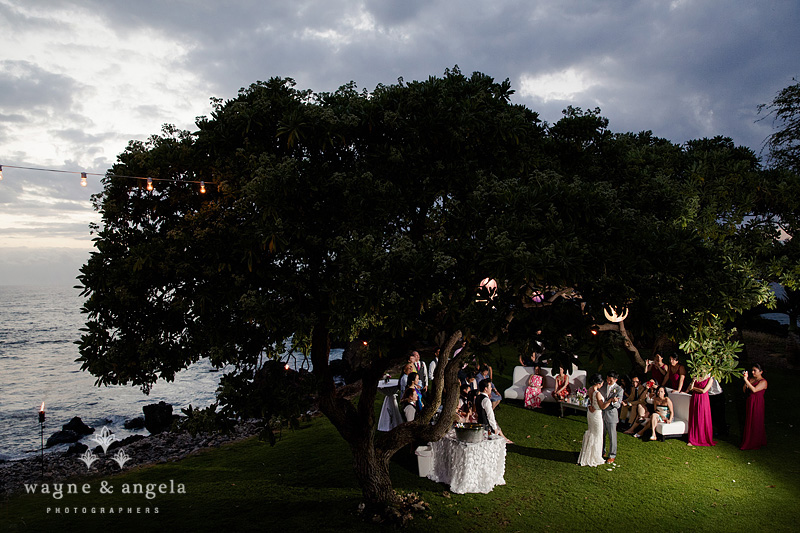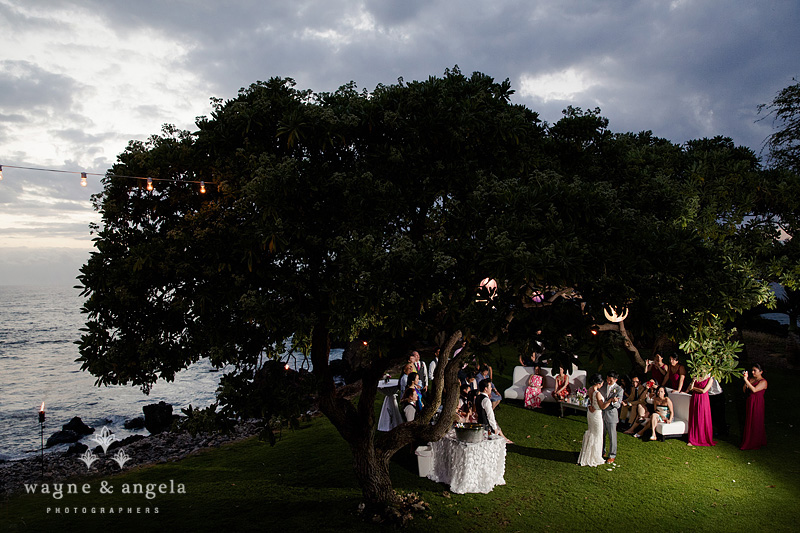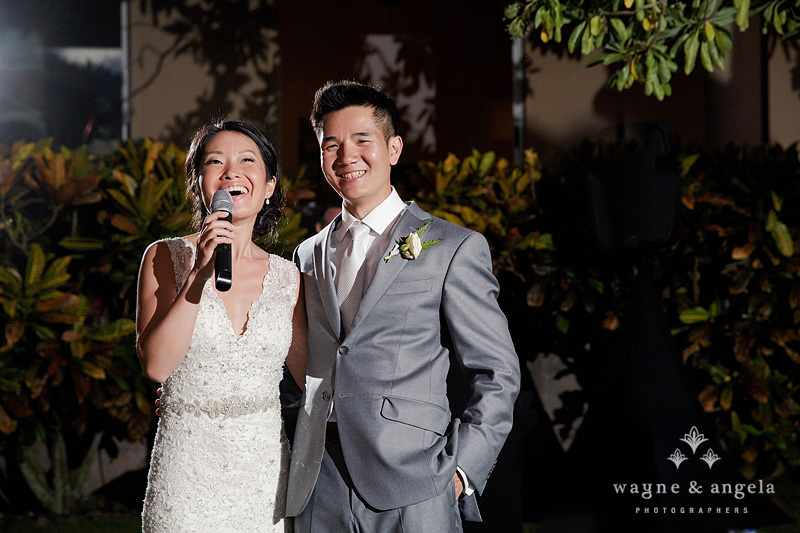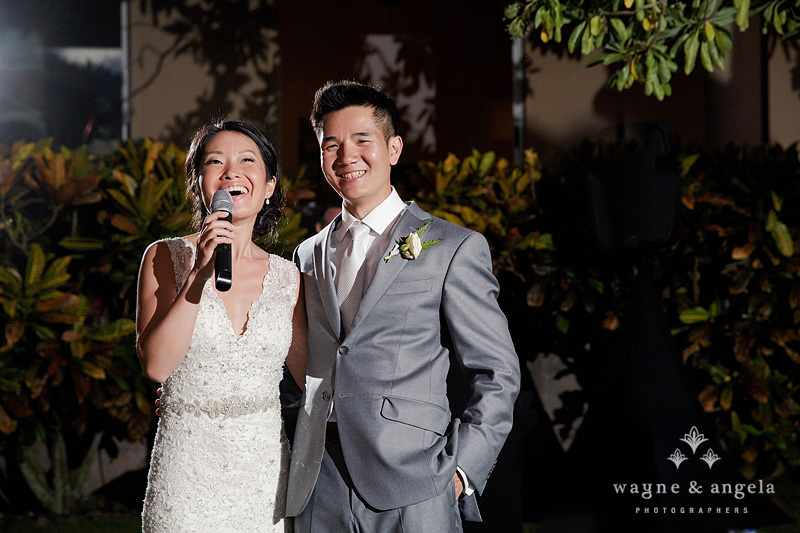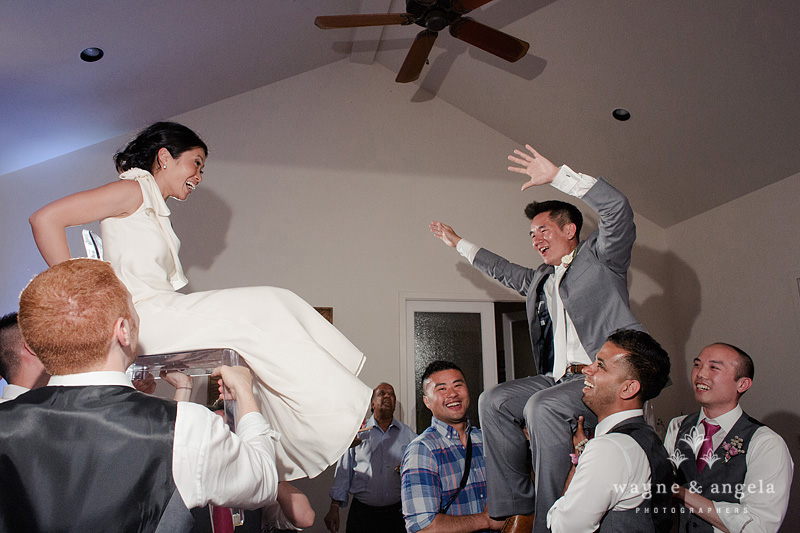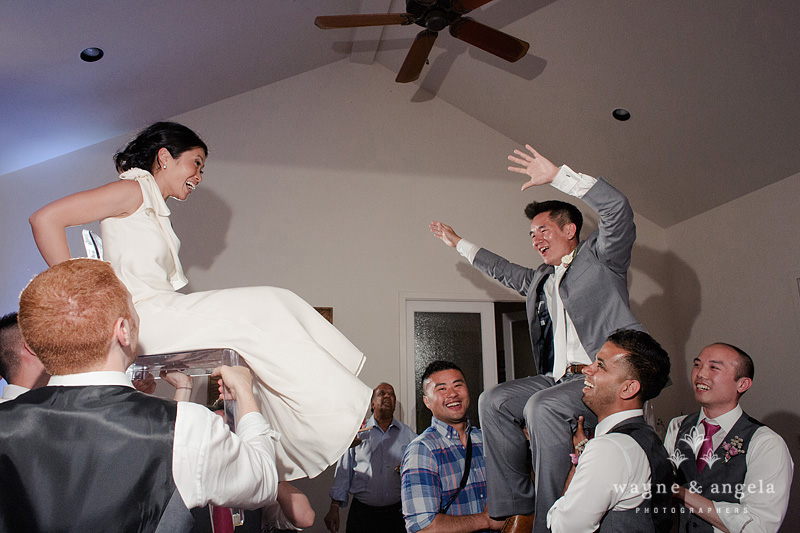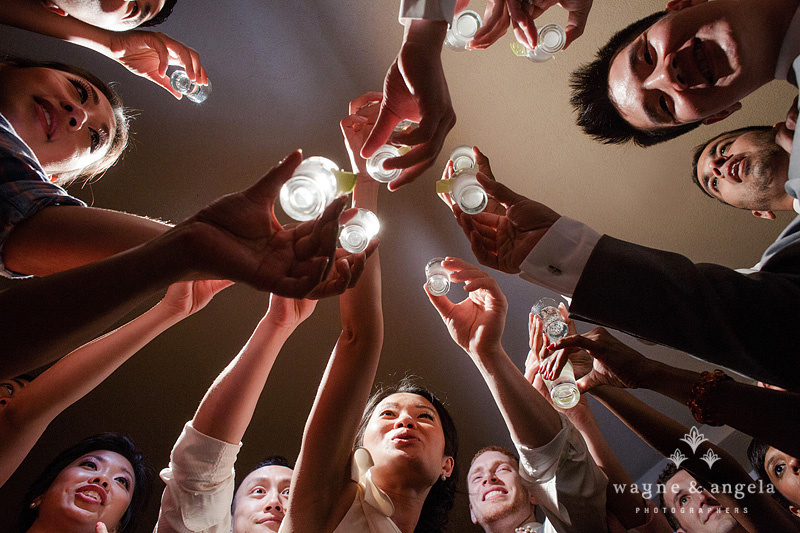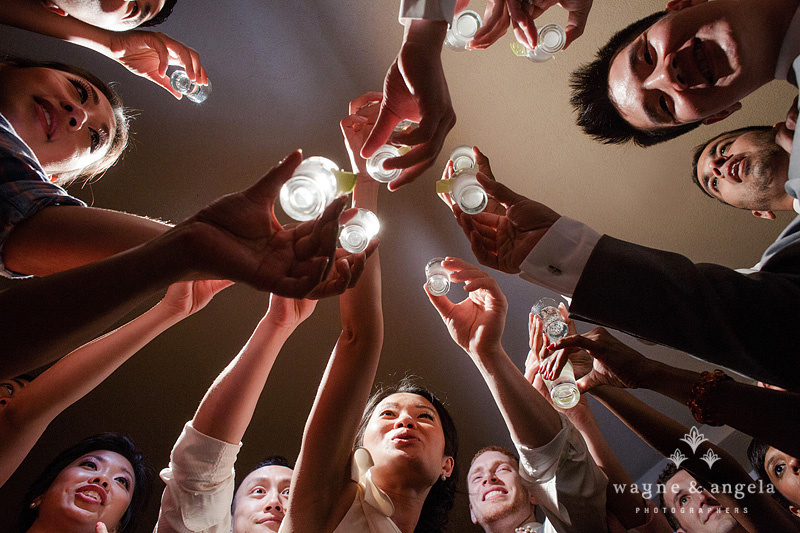 Contact Wayne and Angela to photograph your wedding // Join our Facebook Fanpage